At Shell-O-Matic, we pay great attention to delivering you a Shell Management System that is tailored to your production parameters and needs.
With us it is not a simple configuration of off-the-shelf software that runs your shell production line, it is customized software delicately programmed to match your requirements. Our shell room specialists will visit you to understand and guide you to provide your shell-making line with the right intelligence.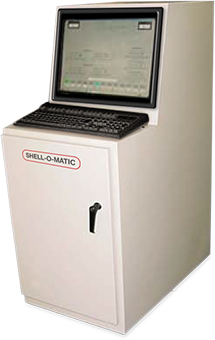 We have experience in meeting the highest requirements of the pharmaceutical, aerospace and aircraft industries. If your system requires validation from you or your client, we will work with your validation team to ease the process.
We provide our shell management systems with:
Traceability solutions
Record keeping, network connectivity and integration with your IT systems
Optimized production flow to maximize equipment productivity and interaction with cells before and after the shell room
Minimized inventory
Configurable production sequence
Recording of all data related to your process and capacity to issue custom alarms as you require
Capacity to make, edit and store over 1000 shell-making recipes
Control of all process equipment according to the recipe
Interface with any robot brand
The Shell-O-Matic shell management software is designed to be intuitive to use, easing operator navigation.
The following functions are accessible from the main screen: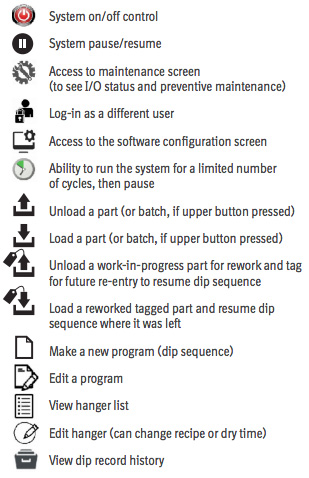 Part traceability
The genealogy of raw material and recipe used for old fabrication is critical to master the shell-building process. Our HMI software can offer:
Dip record showing the recipe and real drying parameters of the mold
Genealogy of slurries and ingredients used to build specific shells
Genealogy of sands used in the mold production
Periodically recorded slurry parameters
Equipment maintenance status as it was building the shells
Equipment status
From the main screen, the user can click on any piece of equipment to display its status, including maintenance, and allow for more detailed control.
The equipment screen offers the following information: