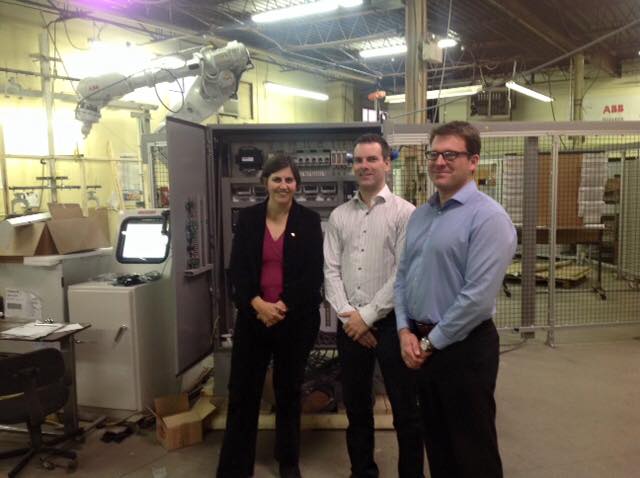 Ambassador Carol McQueen paid a visit to an innovative Montreal-based company called SHELL-O-MATIC, which specializes in automated casting systems for industrial parts, including for the aerospace and automobile industries.
SHELL-O-MATIC is exploring business opportunities in Tunisia in the coming weeks and hopes to showcase their unique expertise in the broader North Africa market.
SHELL-O-MATIC's global success is a testament to the innovative and nimble drive of small to medium sized companies, which represent the backbone of the Canadian and Quebec economies.
The Embassy congratulates them on their vision and the quality of their product.